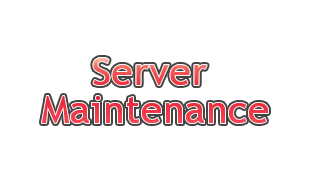 All information regarding to the server being offline will be here, so check it often to find out what's happening!

7/11/2011
ok well I'm going to be working on a new repack and it may affect the server because we may have to wipe the database unless this new repack is base on odinms. Pvp will be removed until i can get all the skills working for it because Arans skill yet to work right. Weapons now have levels and can level up! Medal system added. Crafting Using the maker skill:To influence an economy you can now craft using the maker skill. This will make every day materials valuable in some cases. Just select an item using the maker skill, and gather the materials required to make it, and presto. New item for you! The server will be more GMS like but will still have commands and fmnpc.
Updates:
- PVP Removed
- Auto Register Removed
- All in One Shop Removed
- Medal System Added
- Crafting Skill Added
- Starter Pack Added
- Training Added
- Exp, Mesos, Drops, Re-Edited
If you guys been getting this problem to be unable to join the server here are some solutions:
1. Turn off firewall.
2. Make sure you have java rev 21 nothing higher because it seem that java runs better for Maplestory at rev 21. (Both jre and JDK have to be rev 21)
3. Keep trying till you reach the 5th tried.
4. Make sure you have hamachi and that you had join the network. If all networks are full PM the GM for help.
7/12/2011
Npcs:
- Gender Bender
- Skill Maxer
- Robo Pet Seller
- Server Info Npc
- Fame Seller
Designer





Posts

: 33


Points

: 28571


Reputation

: 0


Join date

: 2011-07-06


Age

: 22


Location

: Toronto





Similar topics
---
Permissions in this forum:
You
cannot
reply to topics in this forum