Smootie Town
A town hidden in a place deep within the forest of darkness. This town is the home of all GM's with so many custom maps, items, and Npcs, that it's hidden from outsider. There are only two ways to get into this town. Way 1: Taking the Trial of Heroes and passing 3 of those trial. Way 2: Take the Private Cab directly into the city, but you'll need the key to the town.
Timeless Quest/PQ
Within this new patch you will have a set of new maps and new npc's with new quest! The story line follows how timeless weapons are made and what they were use for. Story: The goddess of time and space has been defeated. It is your job to face against challenges and over the bosses to restore the time and space and for that you new a weapon that is unaffected by time and space the "Timeless Weapon". It is said that a weapon that powerful can only be made by the "Creator of Time and Space", but sadly the creator fell ill and died long ago. You must seek out the Creator's son and ask him to help you on your quest to restore Time and Space!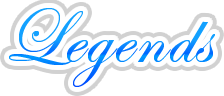 Spoiler:

(B) = Buggy
(D) = Done
(%) = Still in the process
(F) = Fail
(_) = Yet to Start
(HELP) = Needs Help

Spoiler:

-Pvp Battle Arena (B)
-Gm Headquarters (D)
-V99 Hair Style & Equips (D)
-Timeless Quest/PQ (%)
-Player Hangout (D)
-New Events (_)
-Gm Training Rooms (_)
-New Songs (_)
-New Shops/NPC's (_)
-Ring Effect (_)

Spoiler: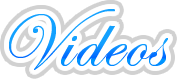 Spoiler:
Sleepy: Anyone willing to take on one of those features to code? If so Message me!
Last edited by Sleepy on Sun Aug 07, 2011 8:47 pm; edited 6 times in total
_________________
Love isn't something you can get your hands on.
That one person that is supposed to find is also the one to be able to find it.
Emotion are the weakness of humans, but it can also be there strength. Power by the emotions, can drive a person to do anything, from killing themselves by madness-sadness or taking that anger into power and to be on the top. We as humans feel emotions and has emotions for others and that emotion affect's how we act in our life. To be emotionless is like not having a soul or a empty body laying there without any expression.
Designer





Posts

: 33


Points

: 28571


Reputation

: 0


Join date

: 2011-07-06


Age

: 22


Location

: Toronto



Beginner





Posts

: 3


Points

: 28519


Reputation

: 0


Join date

: 2011-06-30





Similar topics
---
Permissions in this forum:
You
cannot
reply to topics in this forum